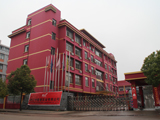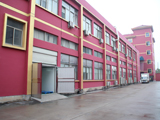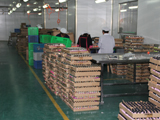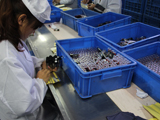 Zhejiang Zhong yimei Industrial co., ltd. founded in 1997, is a famous cosmetics OEM/ODM Company, which specializes in the production of Nail Polish, lip stick, Lip Gloss, Lip Balm, Mascara, Eyeshadow, eye liner, powder, and all kinds of makeup products.
The company has a highly educated R&D team. Production capacity can reach 10 million pcs a month. The raw materials are from the famous suppliers in the world, Merch and Kahl Germany, SUN CHEMICAL America, KINGFISHER in Britain, FIABILA French. At the same time, we follow the FDA and EEC standards all our ingredients. Meanwhile, we passed the ISO 9001:2008, ISO 22716, GMP Certificate, etc. We also passed the Inspection of WALMART, DISNEY, AVON (USA) and other clients.
Now, The company has 660 more ingredients in nail polish, 300 more ingredients in Lipstick and related products, and 100 more ingredients for powder. We are confident that we can reach all the friends request about the different product. We also supply the ALL-IN solution, from production to marketing etc.